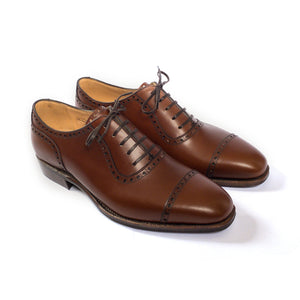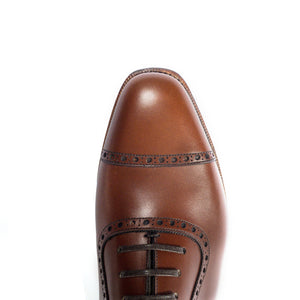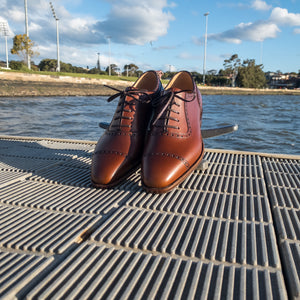 Mattina's Britten is a classic adelaide oxford, perfect for formal wear and business casual. The Britten is considered more casual than a standard oxford such as the Elgar.
270 Handwelted construction
Optional Medallion

Leatherboard heel counters
Full veg-tanned leather heel stack
Total cost: $490 shipped
Pictured on the N soft square last in Chestnut Vocalou Calf.
Lead time is approximately 6-8 weeks.
Add 1-2 weeks for JR soles.
Add an additional 1-2 weeks for Toe taps/Topy