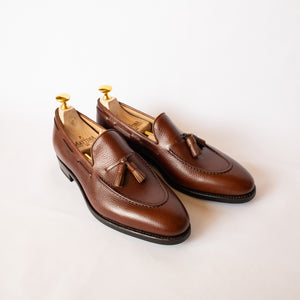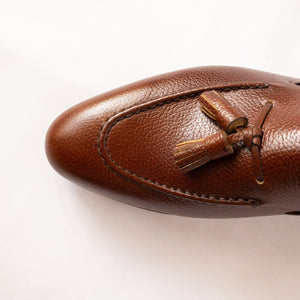 Mattina's Rosetti is a tassel loafer that is perfect for the heat. We recommend smooth calfskin for business casual wear, and suede for casual Summers.
270 Handwelted construction
Leatherboard heel counters
Full veg-tanned leather heel stack
Total cost: $490 shipped
Pictured on the C almond last in Annonay Rosewood Inca Calf
Lead time is approximately 6-8 weeks.
Add 1-2 weeks for JR soles.
Add an additional 1-2 weeks for Toe taps/Topy