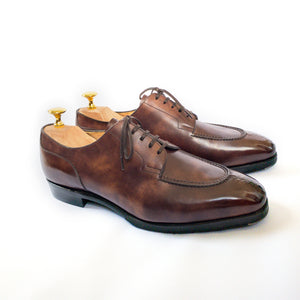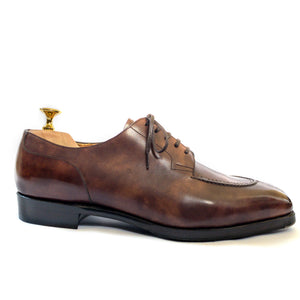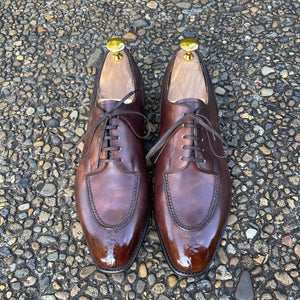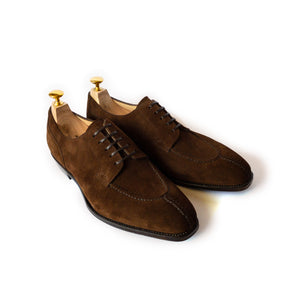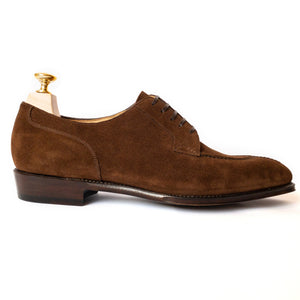 Mattina's Respighi-S is a classic split toe derby with a handsewn pie-crust apron and a reverse stitch. 
NOTE: Repello suede is only available in the NST configuration in the pictures. Contact us if you would like this configuration for a non-suede leather.
270 Handwelted construction
Handsewn pie-crust apron
Leatherboard heel counters
Full veg-tanned leather heel stack
Total cost: $490 shipped
Pictured on the N soft square last in Zonta Cognac Museum Calf and Repello Chocolate Calf Suede 11592
Lead time is approximately 6-8 weeks.
Add 1-2 weeks for JR soles.
Add an additional 1-2 weeks for Toe taps/Topy